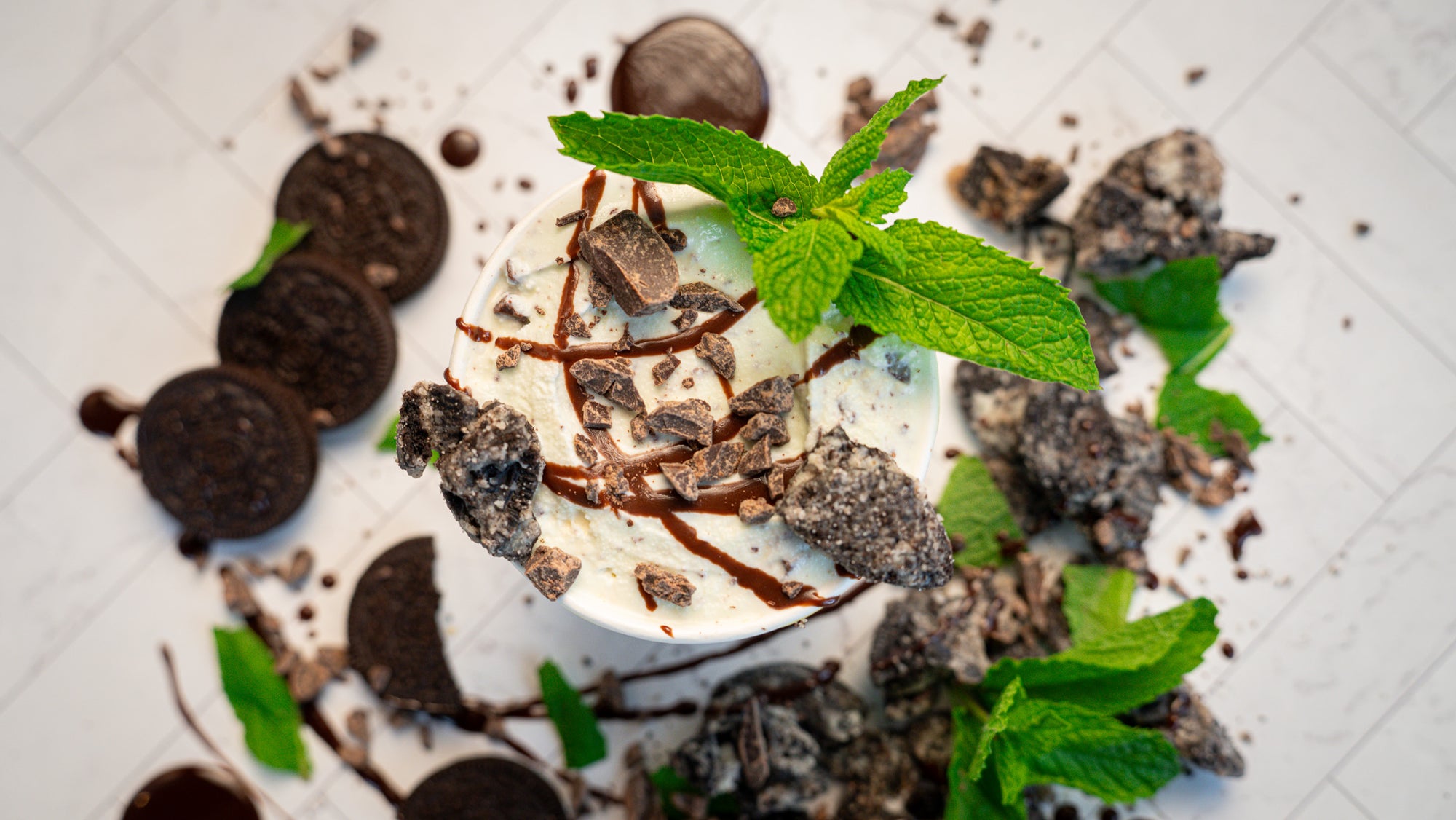 In June 2020, amidst the widespread closures caused by the COVID-19 pandemic, David Right took to his Instagram account and shared a captivating story. He announced that he had ice cream pints available for sale (he didn't, but he would make them later), igniting a frenzy among bored dessert enthusiasts everywhere.
As demand soared, David realized he needed assistance to manage and grow his dream. That's when he turned to his lifelong friend, Josh Siegel, to join forces and embark on the journey that would eventually become Right Cream.
By late 2020, as the volume of ice cream orders became overwhelming, David and Josh devised a clever plan. They would discreetly deliver ice cream to their customers in the back of grocery store parking lots, carefully orchestrating timed 15-minute intervals for each drop-off. This ensured that customers received their cherished pints without raising suspicions from security, well, most of the time.
In early 2021, Right Cream found a new home at the Ramble Hotel, joining forces with Death and Co. Operating on a hybrid pickup/delivery and walk-up window model, Right Cream also began crafting their exclusive ice cream sundae program, taking dessert indulgence to new heights and giving people a much-needed reason to venture out of their homes.
By mid-2021, the ever-growing demand prompted Right Cream to expand further. They set up their first retail pick-up window in Denver's vibrant RiNo neighborhood, then relocated to the bustling Dairy Block, before ultimately settling into their first brick-and-mortar location at 2423 South Downing Street in the charming Rosedale neighborhood of Denver. The journey from humble beginnings to a physical storefront represents the dedication and passion that David and Josh have poured into creating the ultimate ice cream experience for their beloved Denver community.
We take pride in using the finest quality ingredients to serve our customers. We offer a variety of options including pints, scoops, sundaes, and daily specials. Everything we serve, we make it in house down to the fudge, caramel, and last brownie chonk.
We keep things simple. Less is more! And our base has always contained only a handful of ingredients:
Whole milk, Heavy cream, Organic cane sugar, Light corn syrup, Whole milk powder and salt.